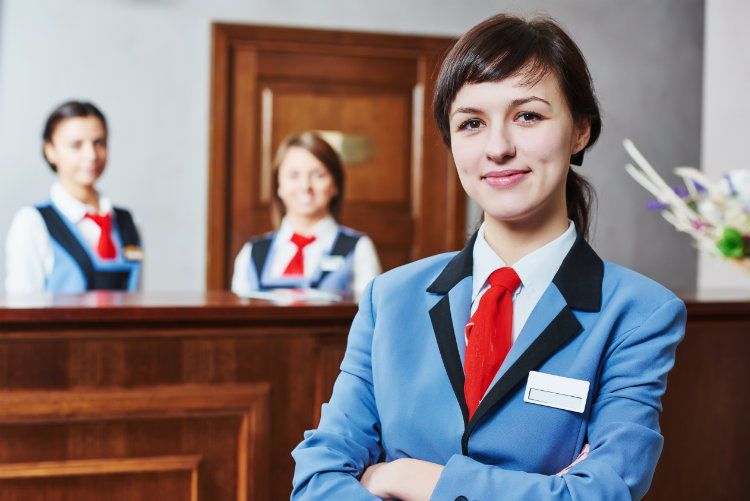 CPD Certified Customer Service Training Course
We offer an online customer service training course programme which is suitable for hotel staff as it is very important working within the hotel or hospitality industries to have your staff trained so that they offer exceptional customer service to your customers, as this is essential for the success of your business.
To help hotel staff train to have good customer service skills we offer an online customer service training programme that is suitable for hospitality workers and conducted using video based instruction.
Registration & Course Content
CPD Certified Course
Video Based Training Programme
Over 1 Hour Of Programme Video
Print Your Certification on Completion
Course Fee £25 + vat

Our online customer service course programme is an ideal learning platform for hotel staff, hotel receptionists, secretaries, guest house and hospitality workers, or anyone who would like to gain current and up to date customer service certification.
Once you have completed the simple registration process for your customer service training, you will be able to start the course at once and once you have successfully completed training you will be able to print your customer service training certification.
Training is completed using video based instruction and each customer service training video can be paused or rewound so that you can gain a better understanding of the course content and structure before moving on to the next section.
What is customer service?
The goals of a great service
Discovering & understanding needs
Delivering maximum levels of service
Making everyone feel great
Communication skills
Non-verbal communication
Body Language
Dealing with complaints
Customer service within the hospitality environment is very important, as a happy customer is likely to return. Make sure your staff have to appropriate skills by completion our customer service online training course.
You can register and start your online customer service training hotels, hospitality programme by clicking the "Register Now" button above, but if you would like any additional information regarding this course then you can visit our customer service training page by following this link: Customer Service Online Training