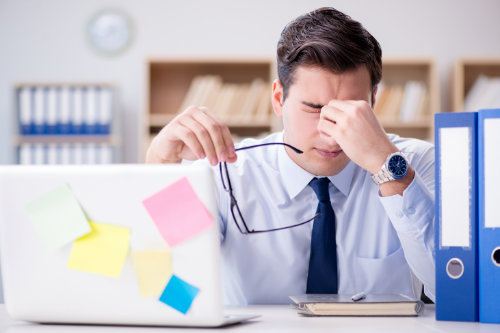 CPD Certified Stress Management Online Training Course
There are elements of stress within every working environment, but knowing how to recognise the signs and symptoms of stress and understanding how to control stress is important, not only for the employee, but also the employer.
We offer an online stress management training programme that is an ideal learning platform for office staff, managers, school teachers, secretaries, dental & doctors receptionists, head teachers, or anyone who would like to know how to control workplace stress.
Training Course Content & Registration
What is workplace stress?
Why is this a real problem within the workplace?
What are the causes
How to recognise the symptoms
What is the law and its contravention
Helping you to minimise the risk.
Our online stress management course is conducted using video based instruction and each training video can be paused or rewound to gain a better understanding of the course content and structure. Training is completed through your own secure training area and once you have successfully completed your stress management online training programme you will be able to print your certification.
This course is an ideal training solution to be run along side your existing workplace policies and procedures and is an ideal course platform for office managers and secretaries, school heads of year, receptionists, office staff, shop assistants, or anyone who would like to gain stress awareness certification.
For additional information regarding this course see our main training website by following this link: Online Stress Management