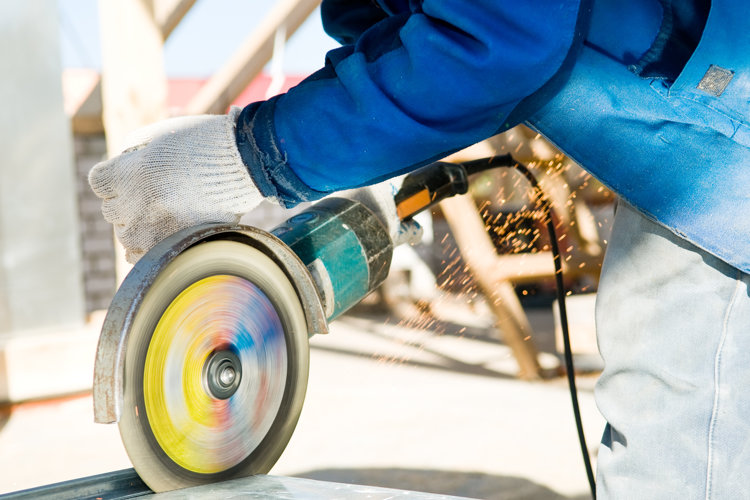 Approved Abrasive Wheels Training Online
Abrasive wheels are used within the workplace every single day, but there are many rules, regulations and safe working practices that have to be considered before use to ensure operator and also workforce safety.
To help you stay compliant with your workplace abrasive wheels training requirements we offer an online abrasive wheels training programme that is conducted using video based instruction from within your own secure training area.
Our course is CPD certified and also approved by IIRSM and is an ideal learning solution for kerb layers, welders & fabricators, builders, roofers, road and carriageway workers, disc cutting services, polishers, or anyone who would like to gain current and up to date abrasive wheels training certification.
Course Content & Registration
IIRSM Approved Course
CPD Certified
Video Based Training Programme
100 Minutes of Training Video
Print Your Abrasive Wheels Certification
Course Fee £30 + vat

Introduction to Abrasive Wheels
The Anatomy of an Abrasive Wheel
What are the Dangers of Abrasive Wheels
Abrasive Wheel Safety & Safe Speeds
Knowing the Wheel Markings
Storage and Handling
Checking and Testing
Training and Certification
Inspections
Course Summary
Our abrasive wheels and grinder training course is available with free abrasive wheels training certification on successful completion of the course, which can be downloaded and printed as required.
This course is also available with free abrasive wheels training videos, which can be paused or rewound as you progress through the course, so that you can gain a better understanding of the course content and structure during training.
You can register and start your training by clicking the "Register Now" button above, this will take you to through the simple registration process. For additional information please see our Abrasive Wheels Training page.
Additional Online Training Available
For any additional information that you may require regarding the online abrasive wheels training course we offer, or any of the additional e-learning courses we have available please contact us through our contact us page.